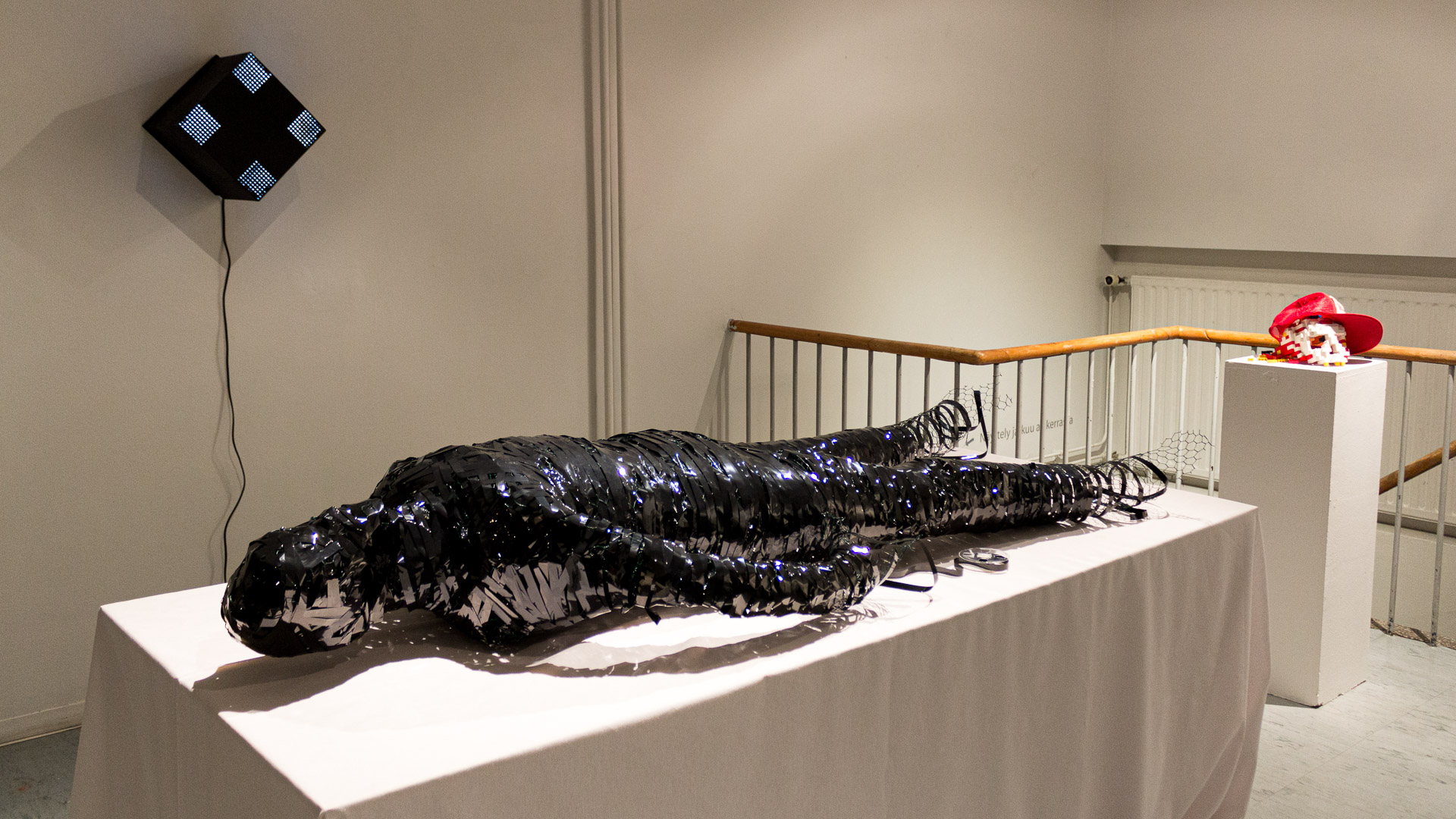 Valekuolema
Valekuolema: Finnish for suspended animation, literally 'false death'
Valekuolema brings together several individual artworks with conceptual parallels under one exhibition. The underlying theme connecting the works deals with the entanglement between matter, memory and personal identity. In particular:
— How objects and memory affect each other, and how they together affect a person's identity;
— How memories make objects more than mere things;
— What objects tell about us, how they define and bind us;
Ultimately leading one to ask:
— Which is more important: to own or to relinquish?
The exhibition contains mixed media works – videos, object collages, sculptures and something else. The source material for all works contains material the artist has collected in their previous life – audio and video tapes, toys, records, pictures, letters and other things.
Niko Skorpio
VALEKUOLEMA
Solo exhibition
2016/03/12–29
Galleria Rajatila, Tampere, Finland
2016
Solo exhibition featuring various mixed-media works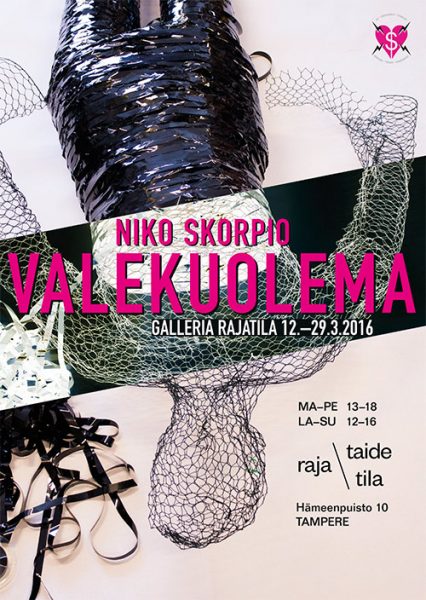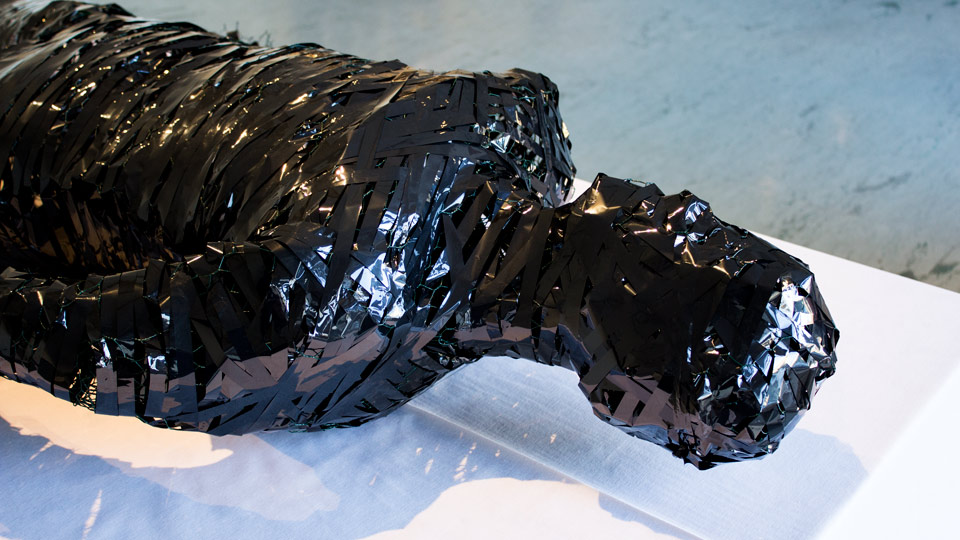 Unfinished, Obsolete (detail)
2016
Mixed-media installation
Magnetic tape, mesh, table, cloth
More info…
Projectile (used)
2016
Sculpture made out of recycled materials; lego bricks, baseball cap with a handmade badge from 1989.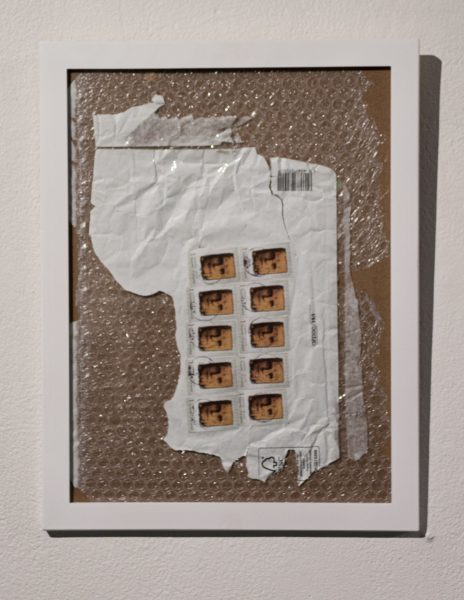 Stamps Back!
2016
Mixed media collage; stamps, envelope, bubble wrap, soap; 44cm x 34cm, framed.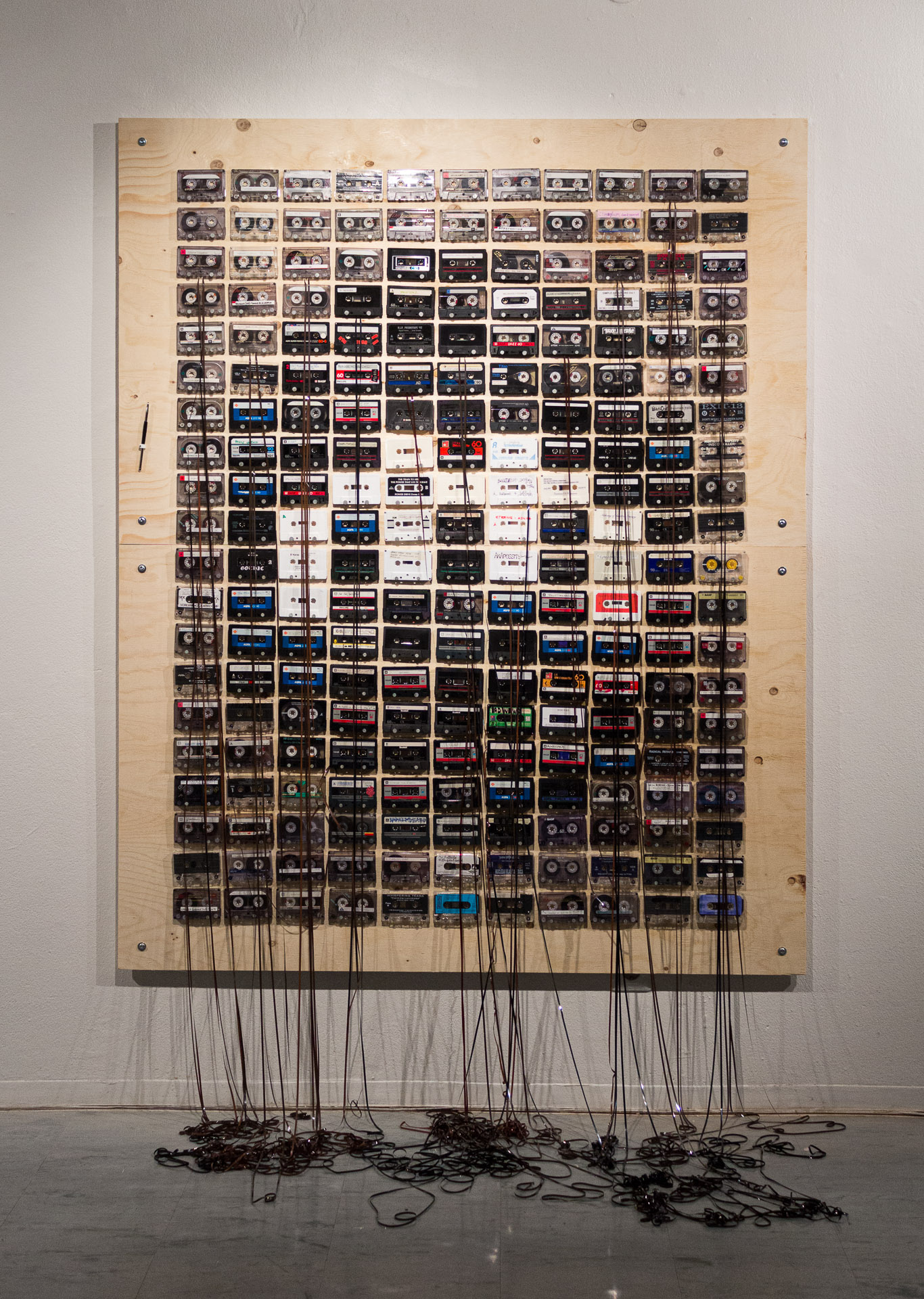 Disembowelment
2016
Sculpture; 220 cassette tapes, 440 nails and a crochet hook on plywood; 180cm x 144cm. More info…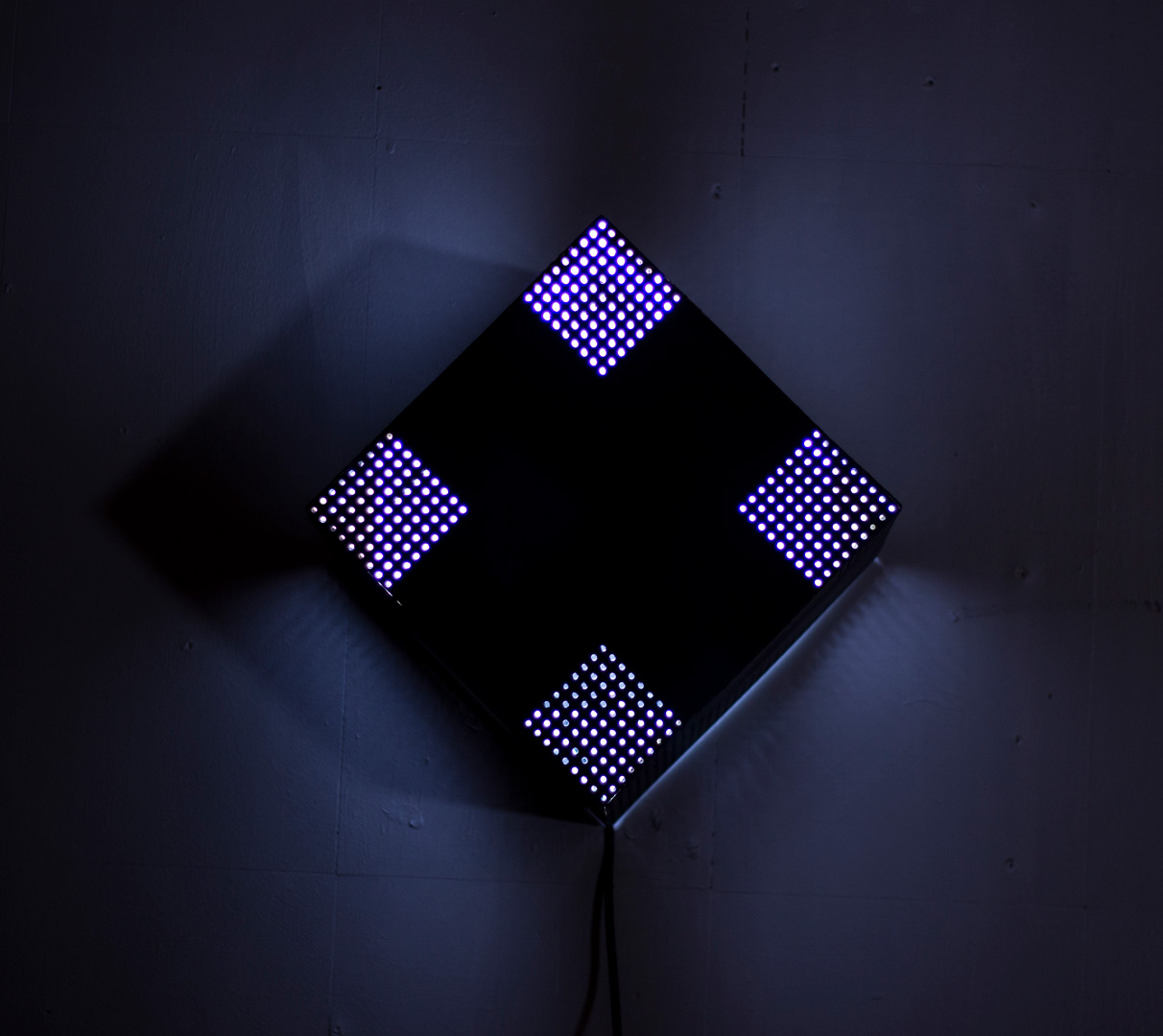 Invisible Core
2015
Sculpture; 30cm x 30cm x 30cm; Treated lego street plates, acrylic paint, strobe light.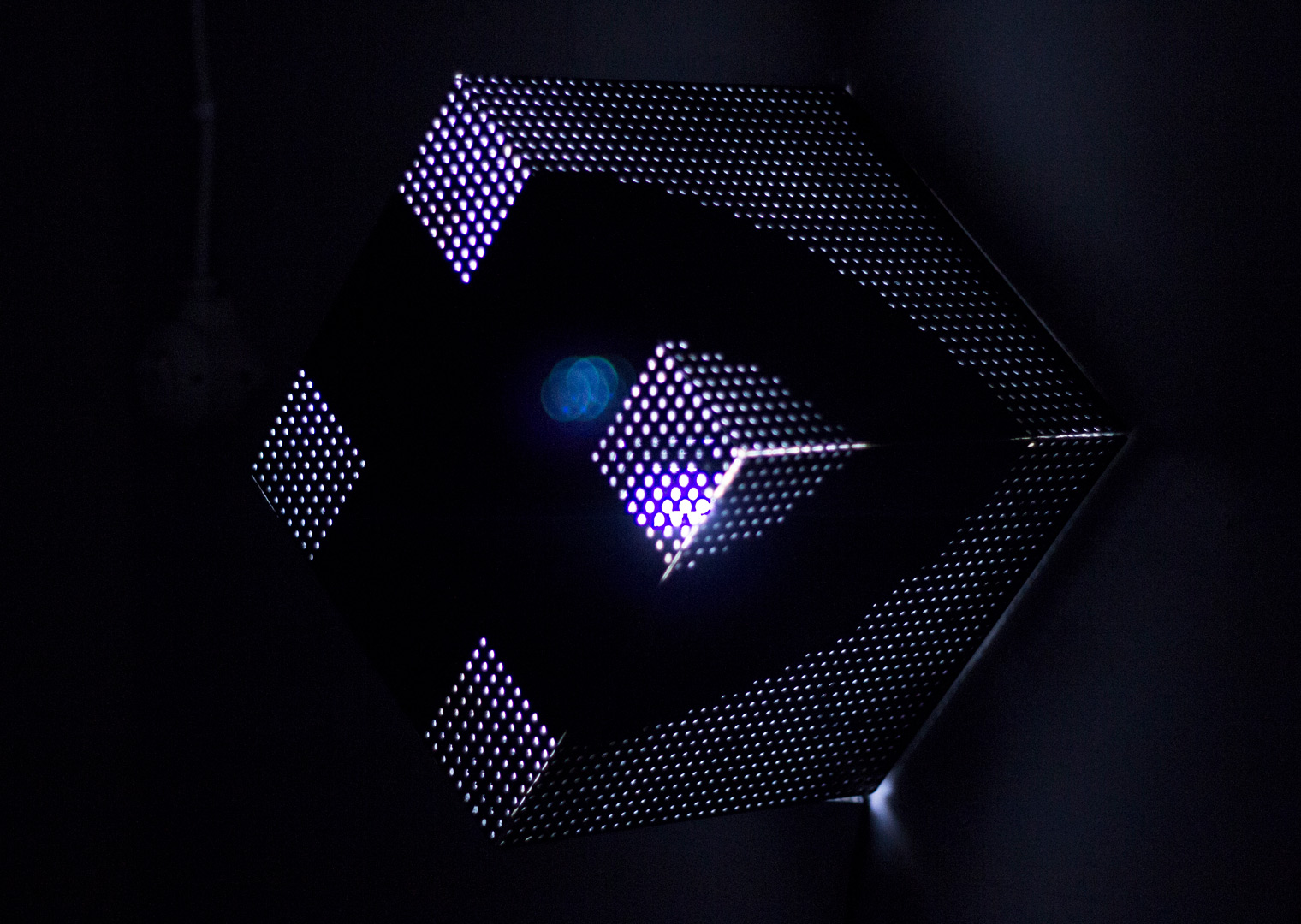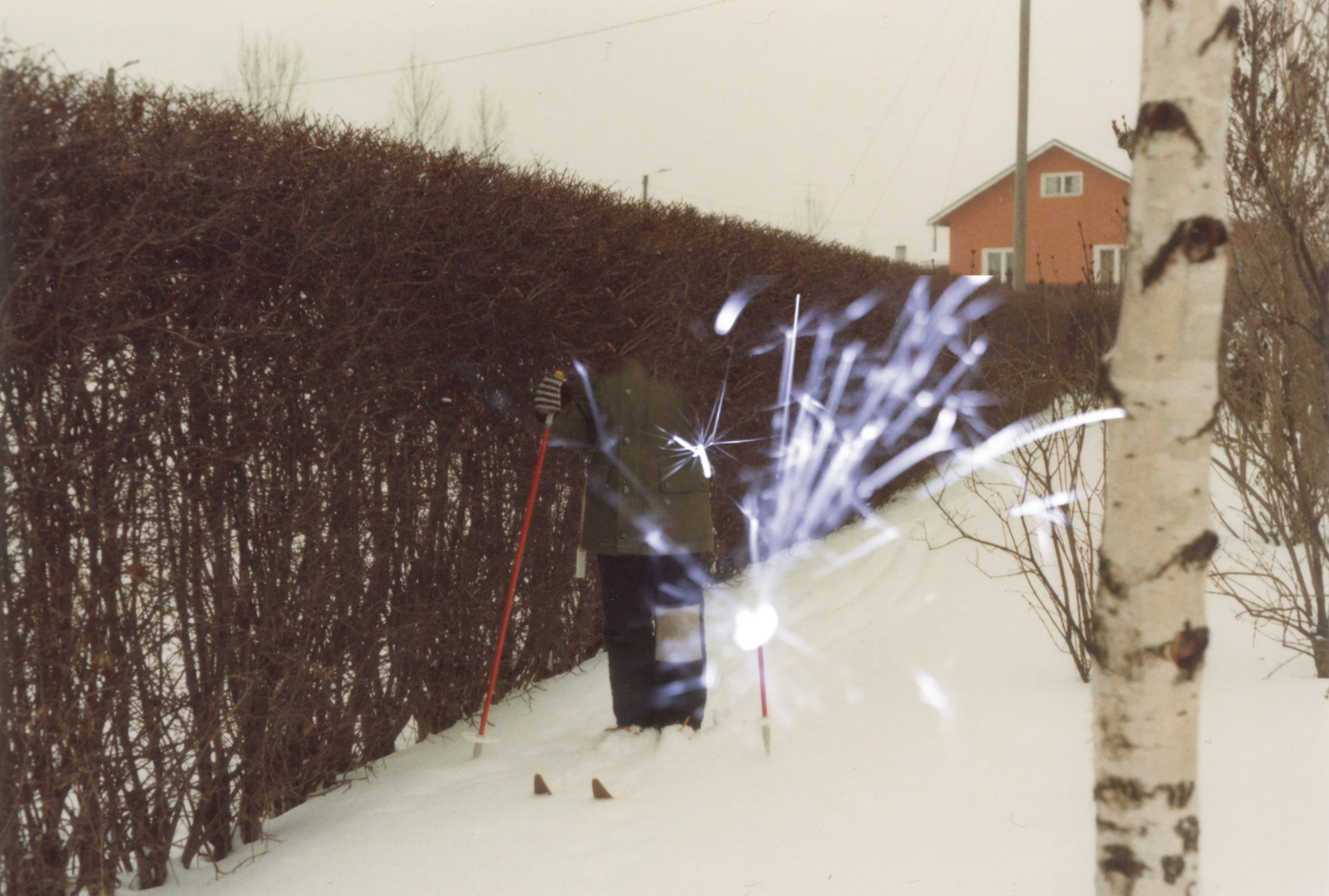 Erasure
2016
Animation. 5'05", HD 1080p, audio 2.0.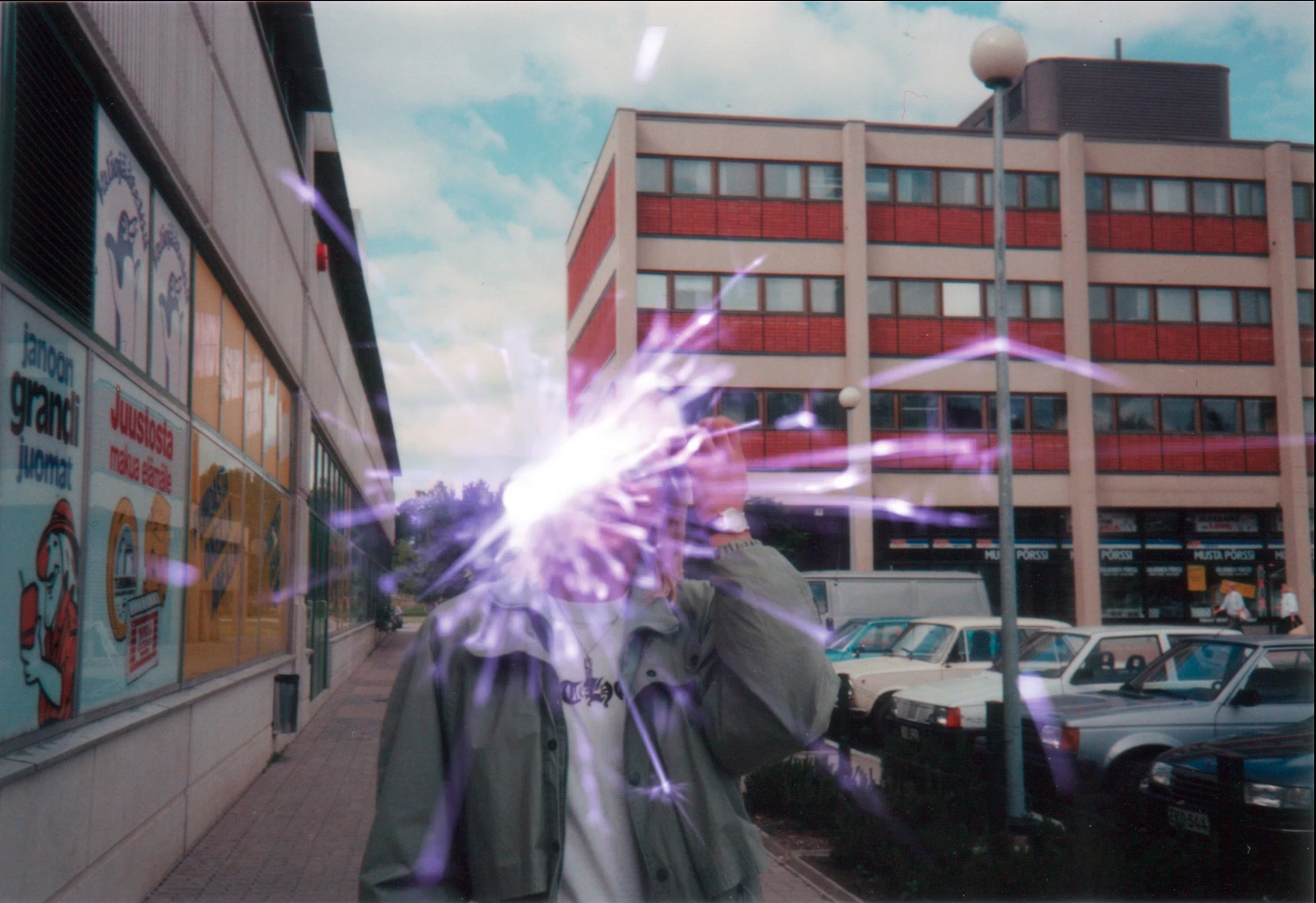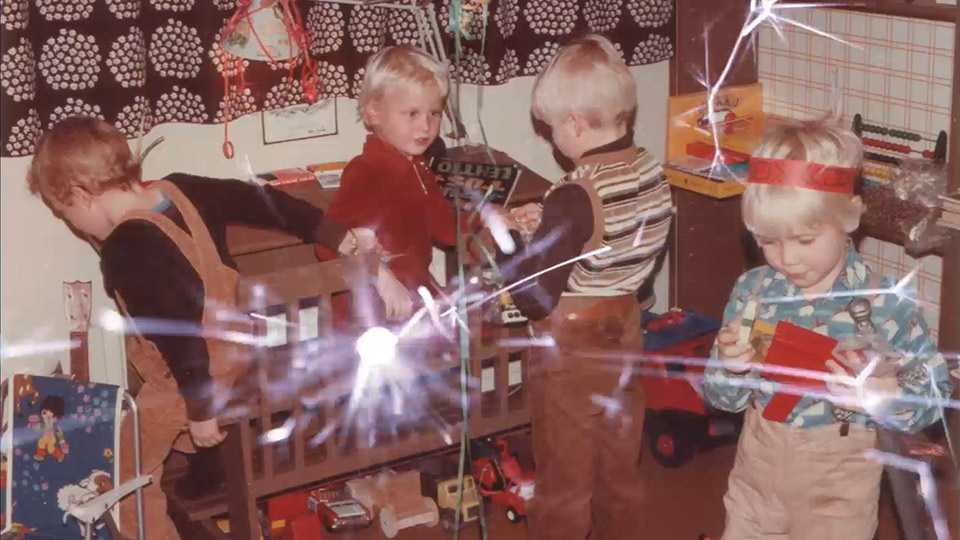 Withdrawal
2016
Single channel video, here installed on 3 CRT televisions and headphones.
More info…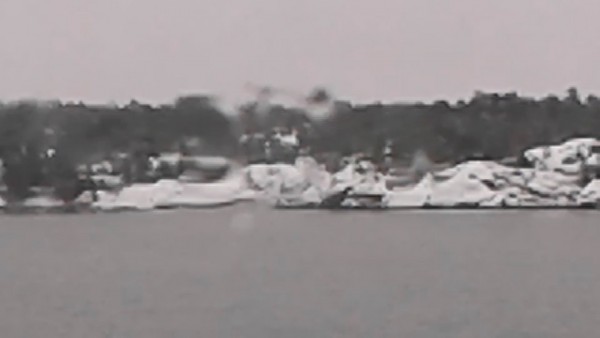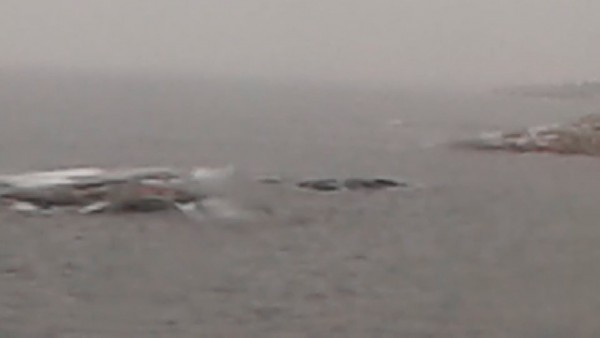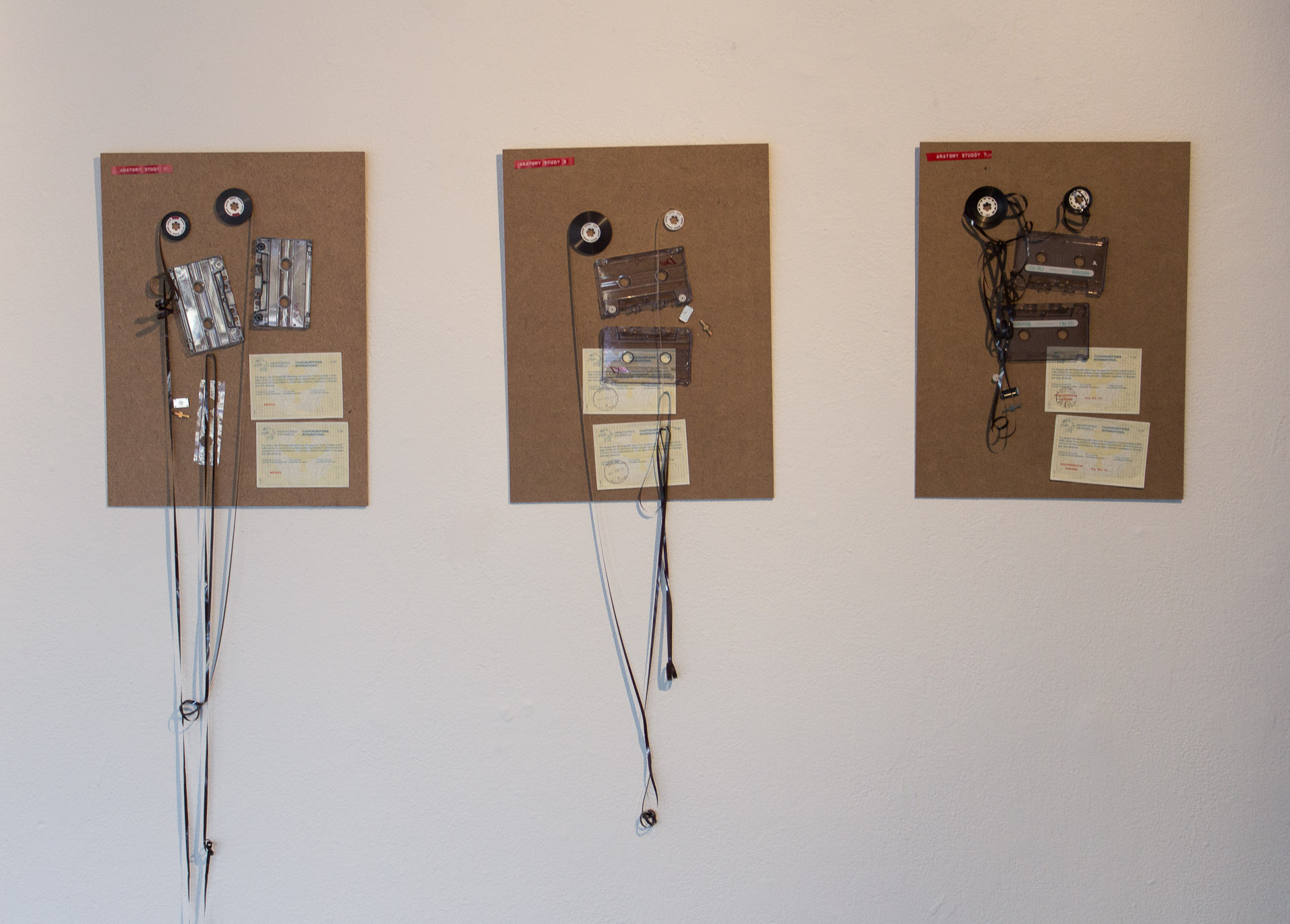 Blank Tape and Two IRCs
2015
Mixed-media series; each piece combines disassembled audio tape and two international reply coupons on board.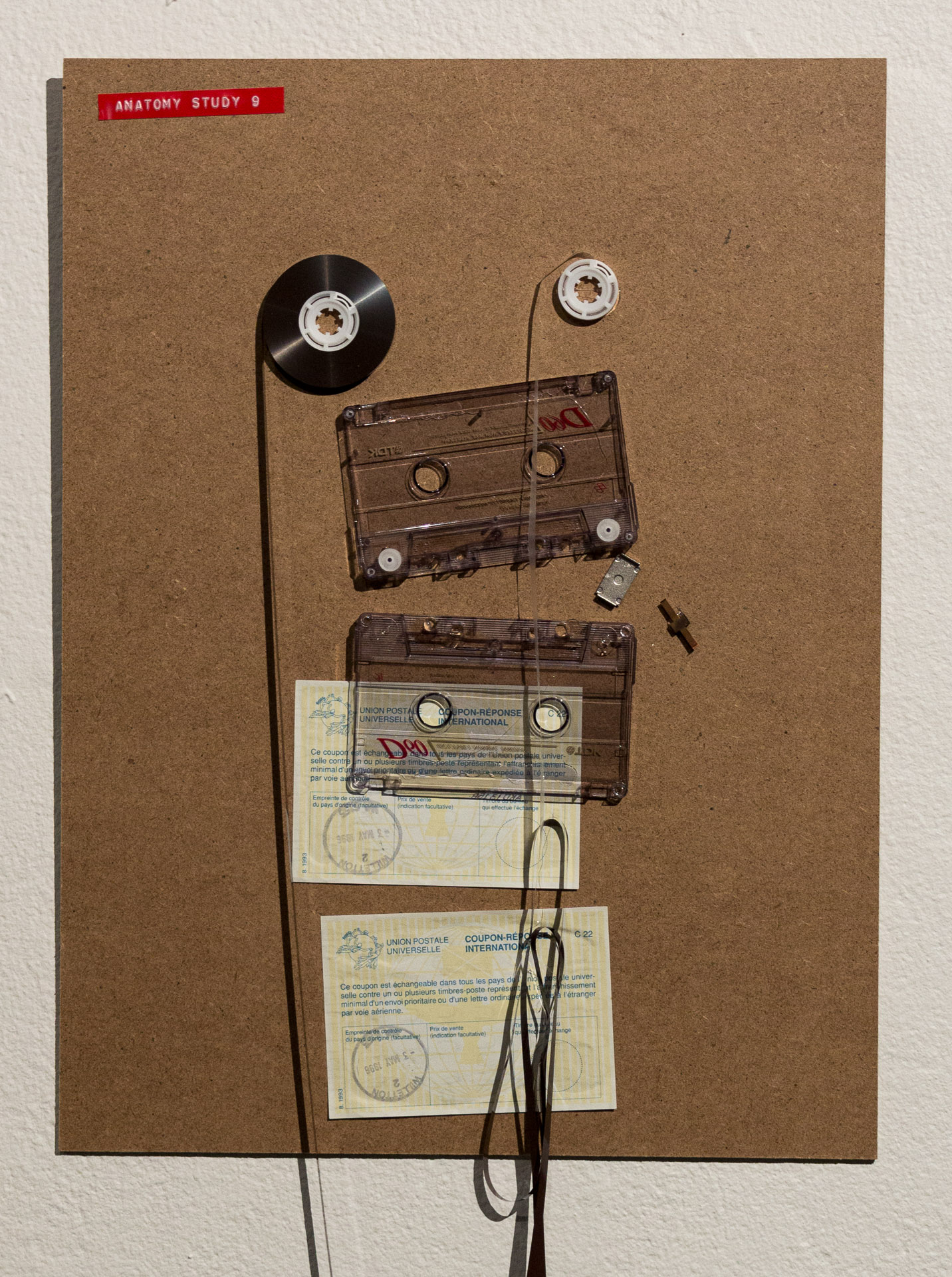 Anatomy Study 9: Willetton
2015
Mixed-media assemblage. Part 9 of the series Blank Tape and Two IRCs.
Anatomy Studdy 7: Magyarország Hongrie
2015
Mixed-media assemblage. Part 7 of the series Blank Tape and Two IRCs.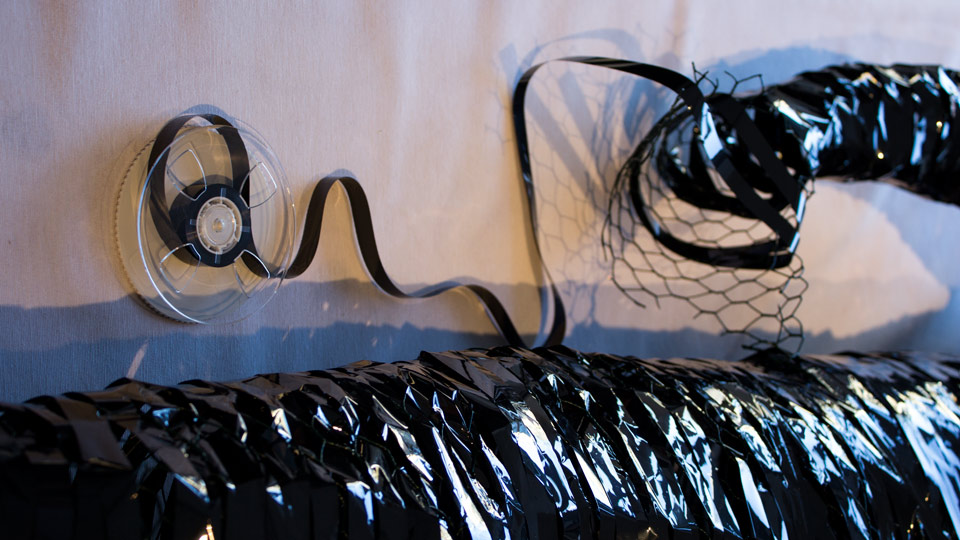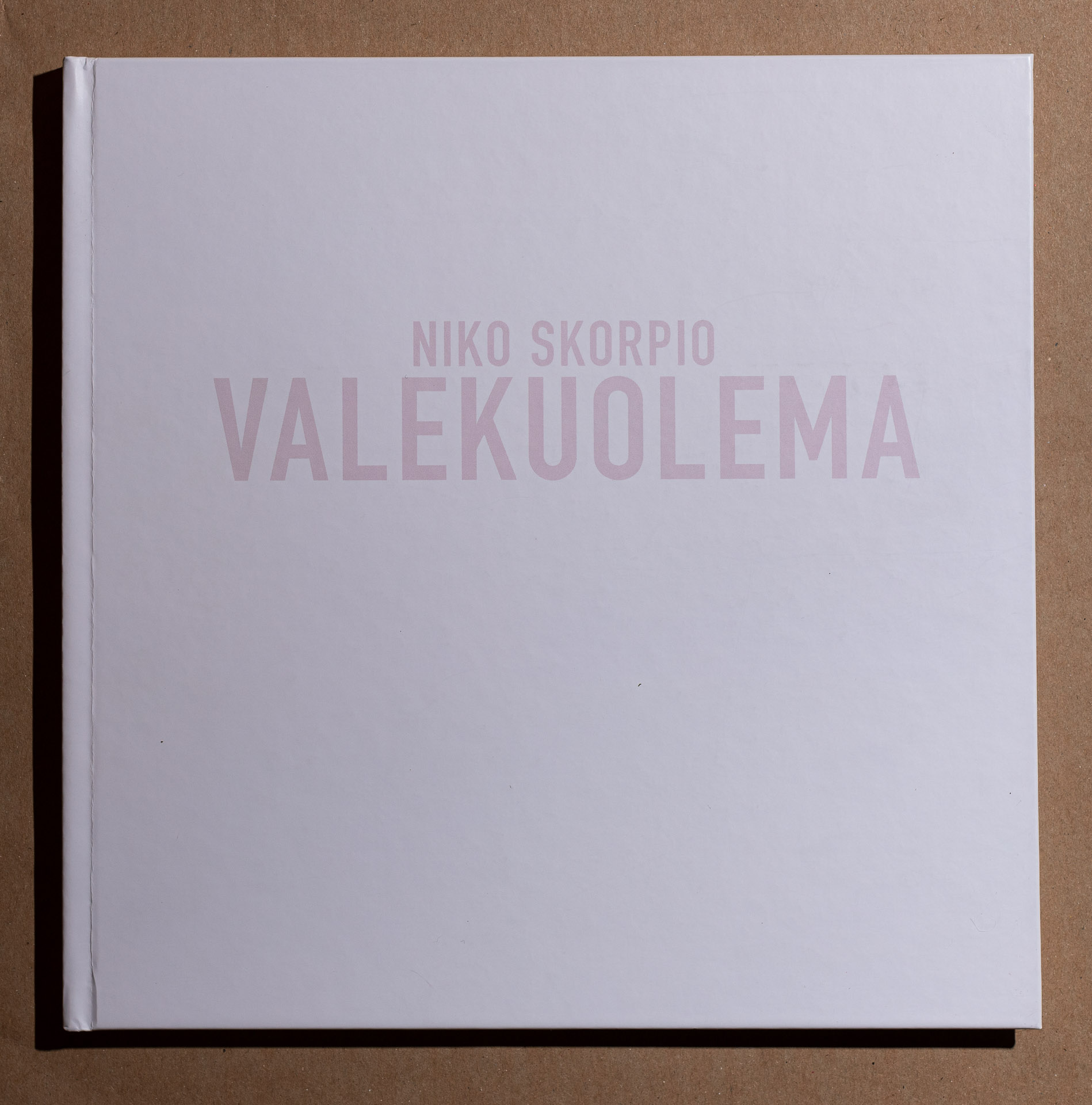 Valekuolema
2016
Art book.
Hardcover, 30cm x 30cm, 48 pages.
One copy made.