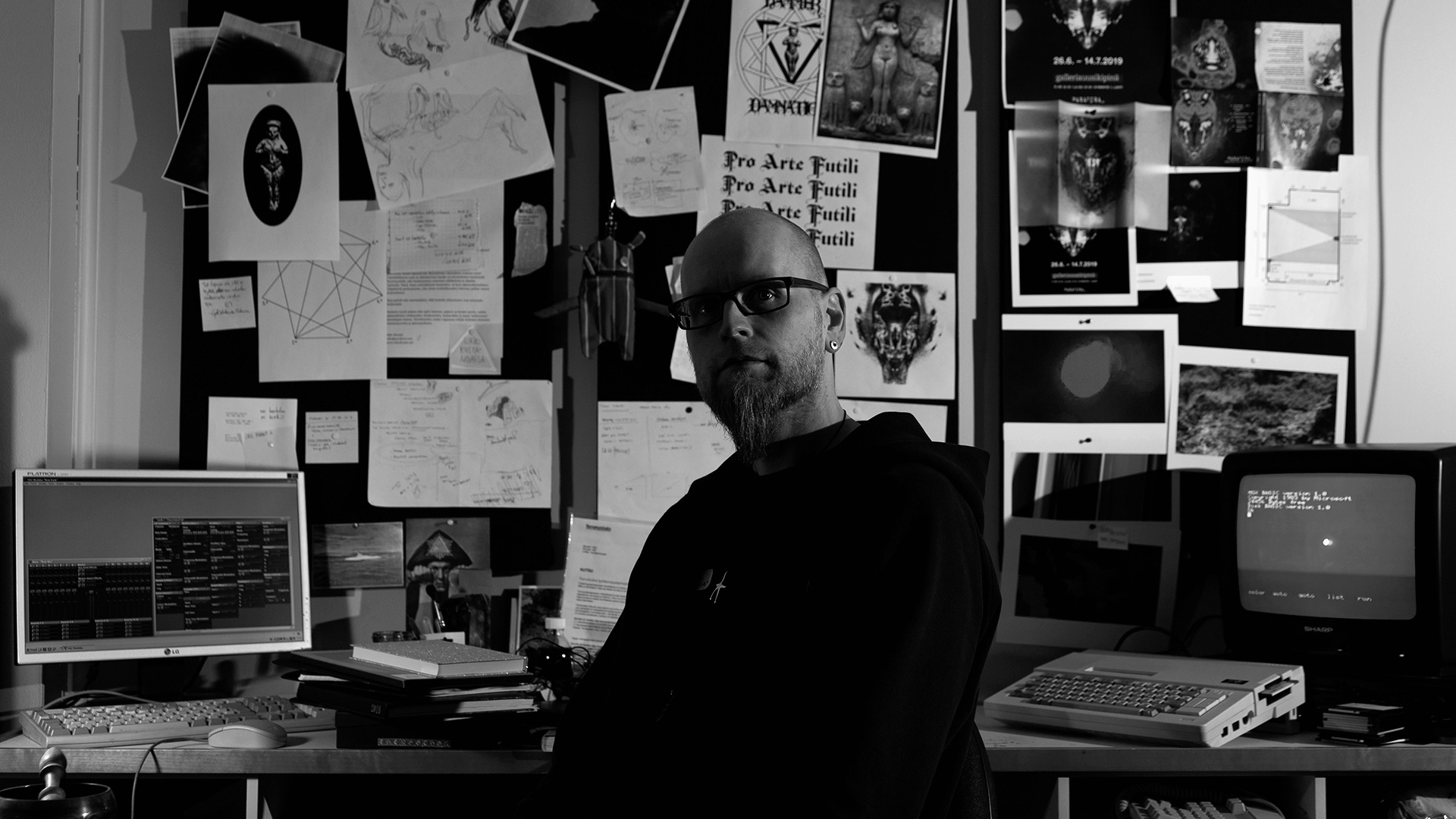 Profile
Niko Skorpio is a transdisciplinary artist based in Finland. 
Through his works Niko Skorpio explores various forgotten, abandoned, obscure and secluded areas in culture, environment and the psyche. He pursues an alienated outsider perspective to the human condition in order to discover new insights to the unbalanced trinity of nature, mankind and technology.
Niko Skorpio's work process combines a variety of media and disciplines. Currently he draws from personal synaesthetic experiences to research and develop new maps of correspondence for the region between sound and visual imagery.
Niko Skorpio has an extensive background in underground experimental music and graphic design reaching back to the 1990s. He holds an MA in Visual Culture and Contemporary Art from Aalto University, Helsinki. His works have been shown and published worldwide.
Further information:
CV ↗︎