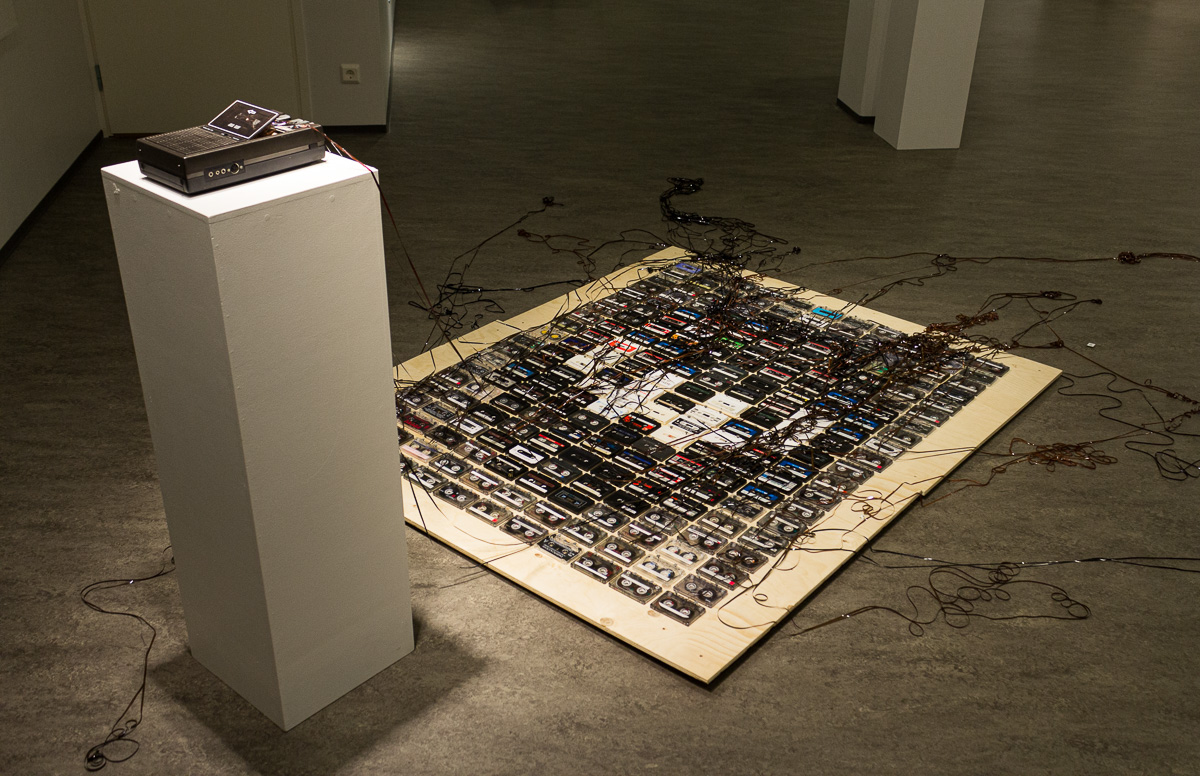 Disembowelment
Disembowelment is an assemblage/sculpture made out of the artist's old cassette tape collection, consisting mostly of 1980's underground metal demo tapes and live recordings obtained by tape-trading.
Disembowelment also has a performative aspect. It can be turned into a live plunderphonic instrument with a number of cassette decks, mixer and sound system operated by the artist.
2016
Mixed-media installation
220 cassette tapes, 440 nails and a crochet hook on plywood
180cm x 144cm
Disembowelment
Phase 2 – attached to wall.
Pictured on display as part of "Valekuolema" solo exhibition at Galleria Rajatila, Tampere, Finland, 2016.
Disembowelment
Phase 3 – on the floor, with a vintage cassette player on stand.
Pictured on display as part of "Feedback" solo exhibition at Galleria 2, Pirkkala, Finland, 2017.